If you're planning to go on an out of the country Christmas getaway, there is no better place to go than Prague. Imagine the pictures you see in Christmas cards and you'll get that first hand when you come and spend the holidays in this Gothic fairytale-like Christmas city. Here are 5 things to-do when you visit Prague during Christmas.
CHRISTMAS FEELS
Christmas in Prague is usually chilly with early snow starting to drape the Gothic buildings and the air would be filled with the scent of cinnamons and fresh bakes of the day. Most of this historic buildings are adorned with glittering Christmas ornaments infecting people with the holiday bug. It's like stepping in a Christmas village only seen on cartoons, but walking down there cobbled streets will just make you want to be drunk with Christmas spirit.
OUTDOOR CHRISTMAS MARKETS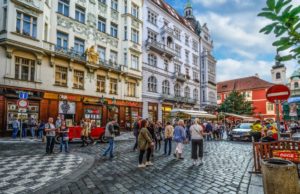 Holiday shopping in Europe is every shopper's dream and Prague is not exempted. Shopping rush is everywhere but one of the most recommended place to do your Christmas shopping is at the foot of the Church of Our Lady before Tyn in Old Town Square because that is the original and the grandest outdoor Christmas market in Prague. Aside from grabbing little trinkets for your loved ones, take time also to experience the culture and tradition of Prague through the people you meet and greet while shopping.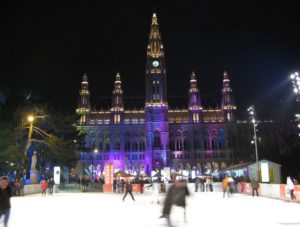 ICE SKATING
Another famous activity in Prague would be ice skating in the midst of the beautifully lights and the historical old buildings of the city. It doesn't matter if you're a first timer or a pro skater, the feeling of skating with all the other tourists and locals under the Christmas sky is just magical.
RIVER CRUISE
The cobbled lanes of the city are mostly full of tourists and locals doing Christmas shopping and errands, another lovely alternative would be a river cruise. Romantic cruises in the Vltava River are not only for couples but for families as well, it will also provide you another beautiful perspective of the old buildings embellished with Christmas decorations.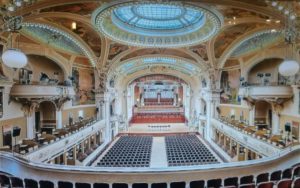 OPERAS AND AMAZING PERFORMANCES
Make sure to book a ticket in advance because this usually gets sold out fast. Ballets, operas and musical performances are quite common in this old city and they'll probably make you fall in love with their world-class performances. The intricate interiors of Prague's theaters are also an extra topping on the already noteworthy shows. December favorites will be the Nutcracker and Swan Lake Ballet.